If you're lucky enough to have a view in any room of your home, then you know how rare it can be. Keeping that in mind, decorating around it is one of the best ways to ensure you take full advantage of your gorgeous view and allowing the outside to come directly in. Here are unique ways to enhance the view of your room without taking away from your décor.
Rounded Seating
If your view comes from a large window or a balcony view you want to create a round seating display. Round seating is great when you want to create an intimate approach, but also when you want to expand on the view you already have. You want to have your view to be the main focus while your seating helps further emphasize that feature.
Keep your Décor Light
Instead of overcrowding the room and adding "too much" décor you want to keep it light and airy to bring a focal point to your view. Furthermore, you want to keep in mind that your main focus should always be your view either its coming from a large window or a small one.
Add Greenery
When the point is to bring more of the outdoors directly in, adding greenery inside is always a great idea. The additional bits of greenery will create a seamless approach towards what the outdoors looks like and what your indoor décor has become. Keep plants near a window so the room looks more cohesive.
Neutrals Are It
Neutrals are always an excellent form of enhancing the view in any room. The play on color is what brings that expansive feel in the room. You sort of want the neutral shades to warm up the room even if you are only using them as part of your bedroom wall décor.
Fewer Window Treatments
Most of us who have large windows know they can be a bit on the invasive side. However, while you typically always want to add a curtain or even shades, when you have a large view you want to keep your window décor to a minimum. Contemplate adding sheer curtains so you don't take away from the view yet have some sort of privacy.
Simple Seating
If your view is part of your kitchen, adding a simple round table with two or three seats is a great way to go. The idea is to have a simplistic bit that allows you to sit and enjoy the simple things in life first thing in the morning or even late at night.
Relaxing Chairs
As previously stated, you want the room to feel cozy and put together, but you also want that signature relaxing feel- a relaxing set of chairs is the way to go. While your view might be everything you have dreamed of, you want to enjoy it with relaxing chairs that help you take in everything you are seeing.
Lighting Is Important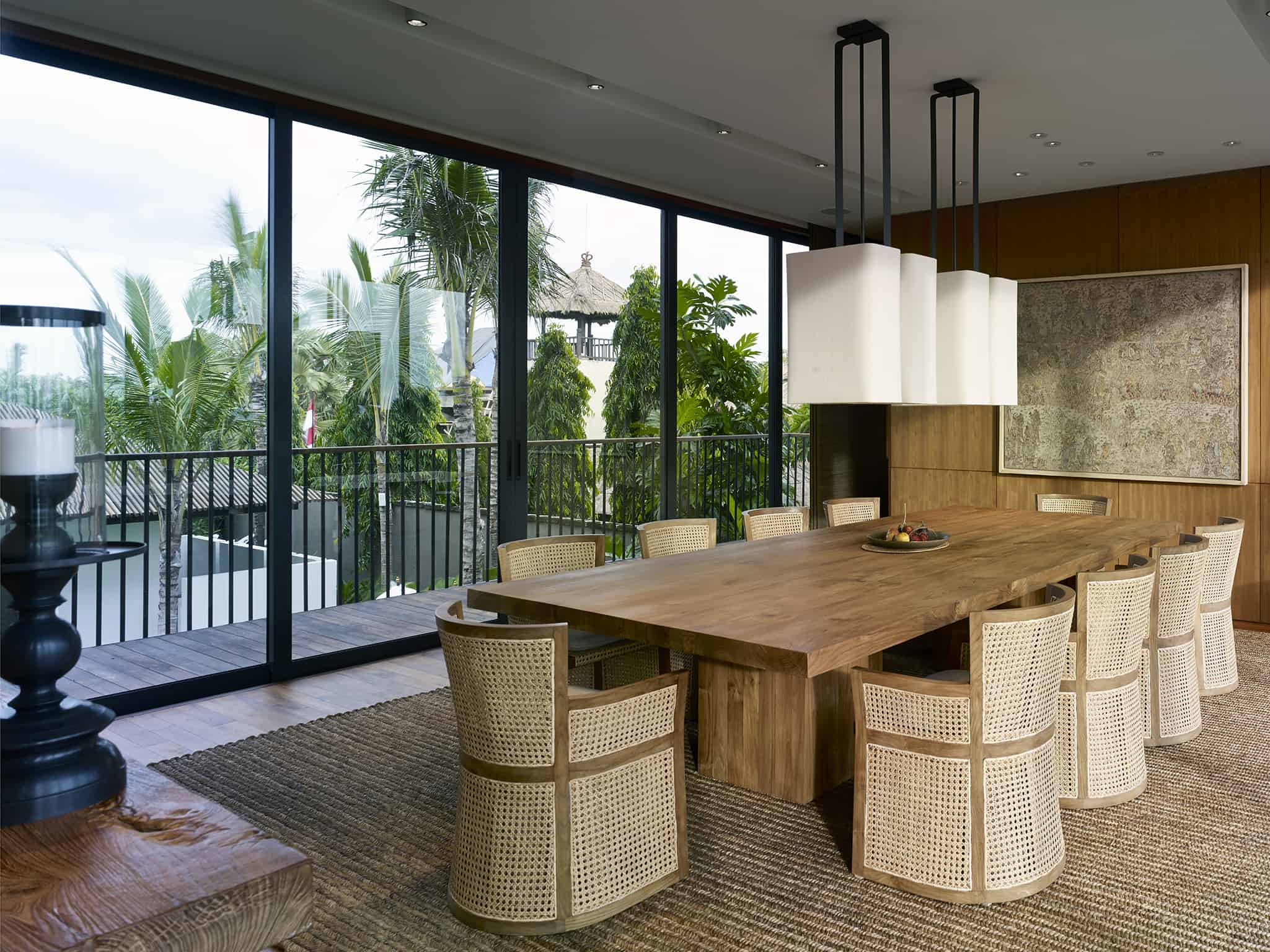 Let's take a step back and focus on this very important item- your light fixture. Lighting is everything even when you're focusing on the view, particularly if you are focusing on bedroom décor ideas. The key is adding light fixtures that are cohesive with your outdoor view; for example, the larger the windows the more light fixtures you want to have. The main purpose for this is you will have the ability to enjoy the view even when it's pitch dark outside.
Sleek Flooring
While most individuals do not take their flooring into consideration when they are decorating the home and focusing on their view, we believe the flooring you use is quite important. Furthermore, it's one of the most important aspects of a room, with that being said, you want to keep your flooring sleek and light. Consider blond wood as a top contender.
Bring the View to Full Focus
Bringing your view to full focus is one of the best ways to enhance it, contemplate having an open floor plan. An open floor plan is great as its already light and airy by nature, allowing you to have just the right amount of décor in the room, yet still being able to move around and embrace the view.
How do you ensure your décor does not take away from your view? Share with us your ideas below.