An old 1820s guest house has been given a redesign and facelift for a new century by Multiplicities. Just think, the almost 200-year-old structure has been recreated as a modern and sleek summer house. The home has the same views that inspired those in The Hudson River School – a mid-19th century American art movement that produced many famous landscape artists. One of three building to be renovated on the 12-acre lot, the guest house looks to the sunset on the west and to a southern garden with a new semi-Olympic lap pool, a summer kitchen and a deck.


The guest house, on the edge of the main house, was the first to be renovated.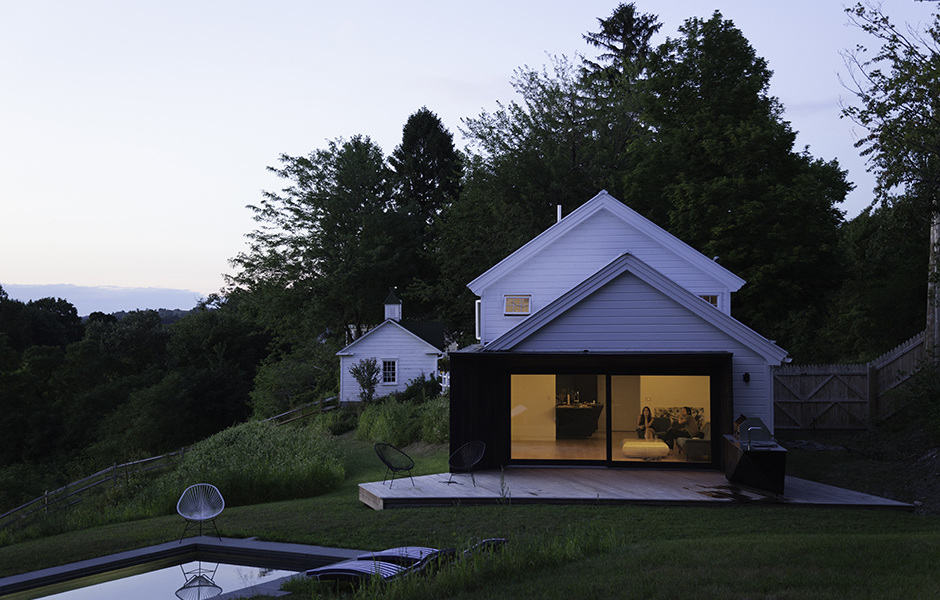 Once the main house is complete, the shed you see beyond will be turned into a Finnish Sauna.


The Grace Hill guest house has an awesome deck and outdoor kitchen.


The architects opened the views to the Hudson with massive windows – and the effect is stunning.


The kitchen walls are almost all window.


The angular lines of the indoor kitchen match those of the summer kitchen on the deck.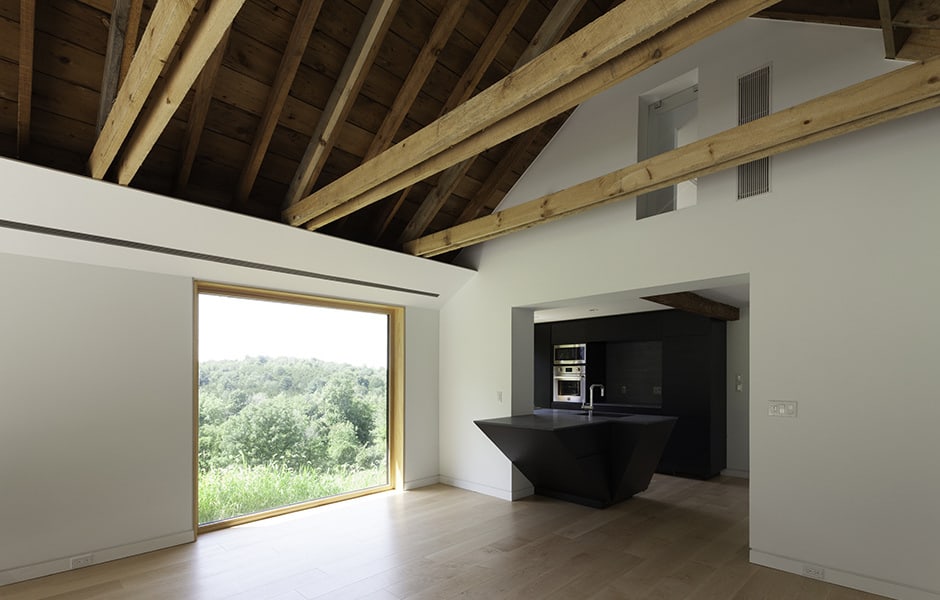 The open planning and high ceilings make this guest home feel much larger than it is.


The living area also has a magnificent view. In fact, there are vistas everywhere you look on this property.


The bedroom is bright and open, again with the big windows for viewing the Hudson.


The olympic-size lap pool really makes a statement.


A well-executed project that took advantage of the positioning of the land in creating the new Grace Hill on the Hudson.


Design and Build: Multiplicities