Setting a high bar for style and function, these incredible showers and shower heads by Visentin are tops in looks and luxury. Here are our top 5 favorites:
Spider
The Spider shower has a distinctive look. This ceiling- or wall-mounted design features flexible "legs" with jets that you can angle as you like 'em.


Space
The Space shower is a large "tile" that can be ceiling or wall mounted. The wide head offers a luxurious rain action. Choose from a large-scale square or round shower head.


Icelight
The Icelight shower is as cool as it sounds. Available as a floor- or wall-mounted column or just the head, the clear structure is illuminated by built-in neon lights in a rainbow of colors.


Domolight
And if it's lighting you're looking for, the Domolight has a large-scale ceiling-mounted head, with an invigorating rainshower that is illuminated by the built-in lighting. Choose from white or colored light.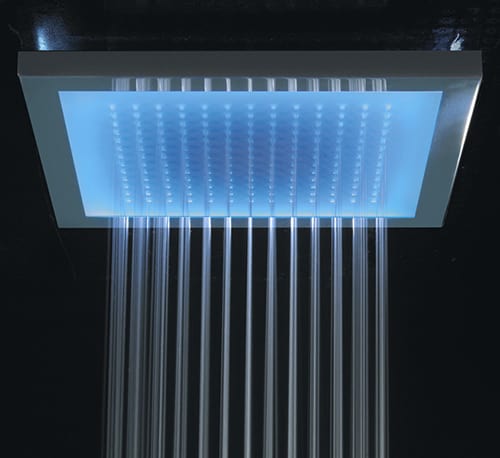 Sunflower
The Sunflower shower has an overarching column that is contemporary, but clearly inspired by nature. Like its namesake, Sunflower bows its oversized head and yes, the beloved rainshower! It's available in white, black, wenge and on special request, white marble and carbon.


For more info on these incredible showers, visit Visentin.
Via Archiportale.