This Kerala, India house design has been called "intimidating," and that is precisely the desired look and feel for this sheltered, shielded contemporary house design, where privacy is first and foremost. Aptly called the Running Wall Residence, this interesting home by Lijo Reny Architects features a pair of long, bricks walls running right up to the front entrance. Behind the wall, the concrete and glass house is no doubt a local landmark. Inside, unusual architectural features abound that give the exterior a run for its money! We don't get to feature many modern Indian homes, so here's one you've got to see!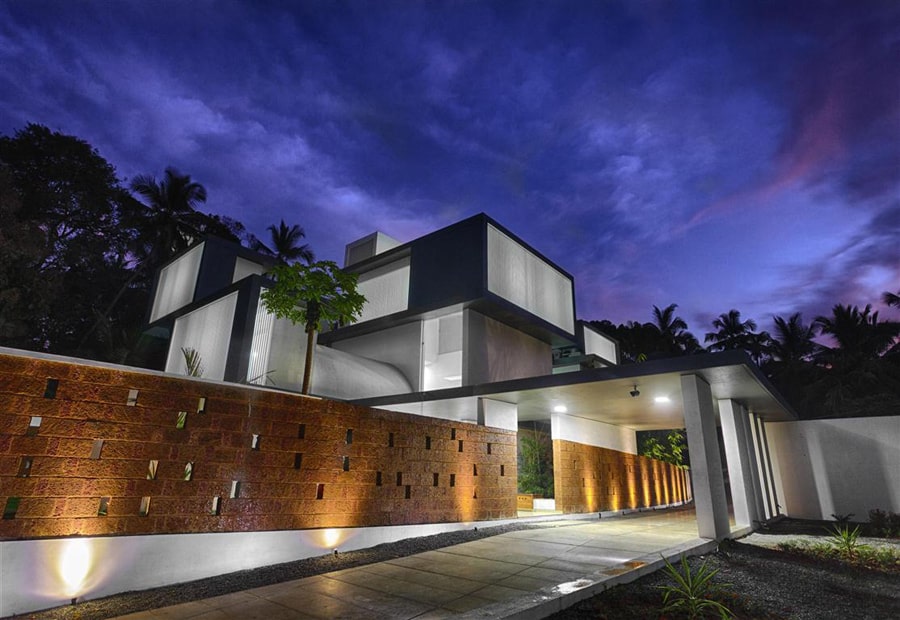 The architects explain, "The brief from the client was simple and short, 'a fort like house that one can't scale.' As the site sat right in the middle of one of the rougher districts of Kerala, the client wanted a house that looked intimidating. In fact, that is the very feel that one gets as one stands outside trying to get in."


The walls are made of plaster and laterite – stone that is locally sourced and widely used for its aesthetics and connection to the environment.