Stelle Lomont Rouhani Architects completed this contemporary Long Island house last year. Taking advantage of the locale, the architects made sure there is plenty of glass to reveal the beauty of green ocean strip in every room.
Its immediate area also features a generous infinity pool and a hot tub. And while there are views of the ocean from one side, the pool overlooks a lake.
The neighbourhood is surprisingly lively, but Field House still enjoys the indoor/outdoor atmosphere of glazed walls. It also has no fence apart from privacy bushes that don't even hide that much of it anyway.
Naturally, the home's interior is in the spirit of coastal living and luxury. Lighting fixtures often add intricacy that decorates the straightforwardness of glass and steel.
Open layout, as it often does, brings different zones together, and provides a continuous flow of space. When residents are in need of privacy, however, they can pull the ubiquitous curtains together to enjoy some peace.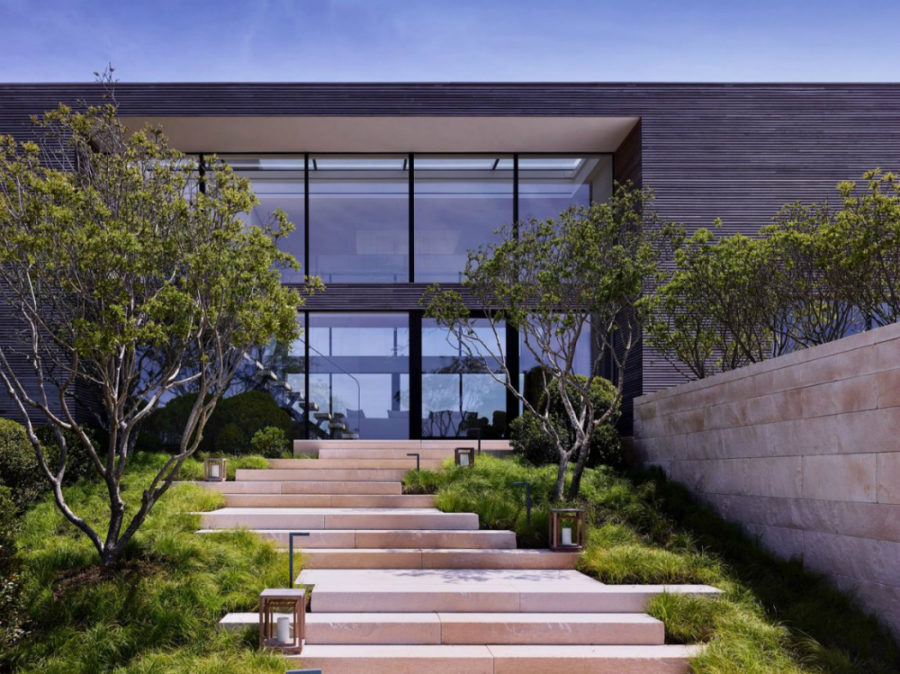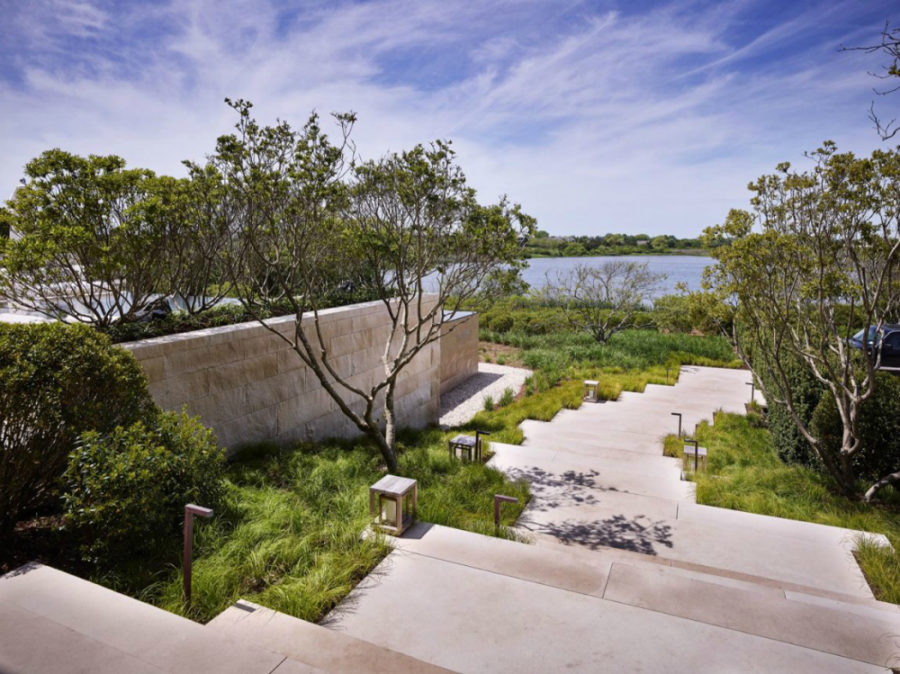 Contemporary Long Island House With Ocean Views