"Nuvola di Luce", the Italian name of this incredible chair, means "sitting on a cloud of light". Wouldn't it just feel like that? If you think you need to light up your room, this is the chair for you. So ethereal looking, you'd think it might float away! Control panel is at ground level and the chair is good for "200,000 sessions", according to the manufacturer. For the record, you could light it up and use it several times a day for over 100 years! The line also includes a coffee table and two larger tables. Can't you just see a covered deck with these pieces lighting up the scene? Or at the edge of a garden? Available in a choice of warm or cold light – they could go in almost any room. This unique chair will appeal to your sense of style – and your sense of wonder.

A range of tables completes the line.


The set also contains both small and large tables.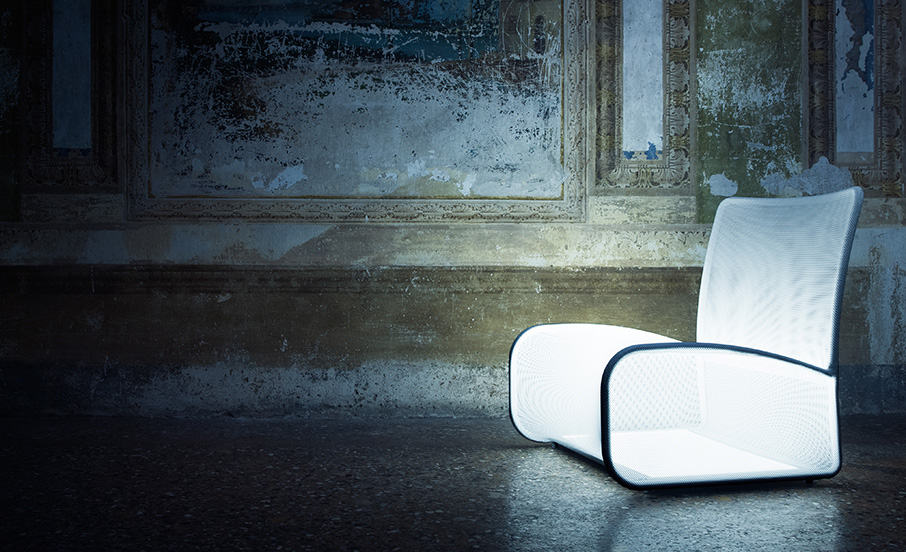 The chair is almost throne-like.


More than one makes a real statement.
More information: Natevo