When Robert Maschke Architects Inc. designed this green, grassy garden house here in Bay Village, Ohio, not only were they were inspired by the surroundings, but they actually created a natural house design that became part of them. The Brahler Residence takes shape as an artful slope house plan, situated on this sweet site that rolls down to a brook running through the center of the property. The clearing is surrounded by thick forest that provides privacy from the street and a lovely, lush backdrop for the leafy home. The clients wished for a new design that still respected the original rustic house style, and the architects delivered. Here's how they did it.


With its foliage facade, this green house virtually disappears into its surroundings – an awesome feature that brings privacy to the homeowners while respecting the site's natural characteristics.


The homeowners wanted to maintain the home's original century-old shake-clad charm while transforming interiors into light-filled, open and airy spaces. The architects added a new master suite, gallery and outdoor entertaining areas that add space – and style! – to the original home.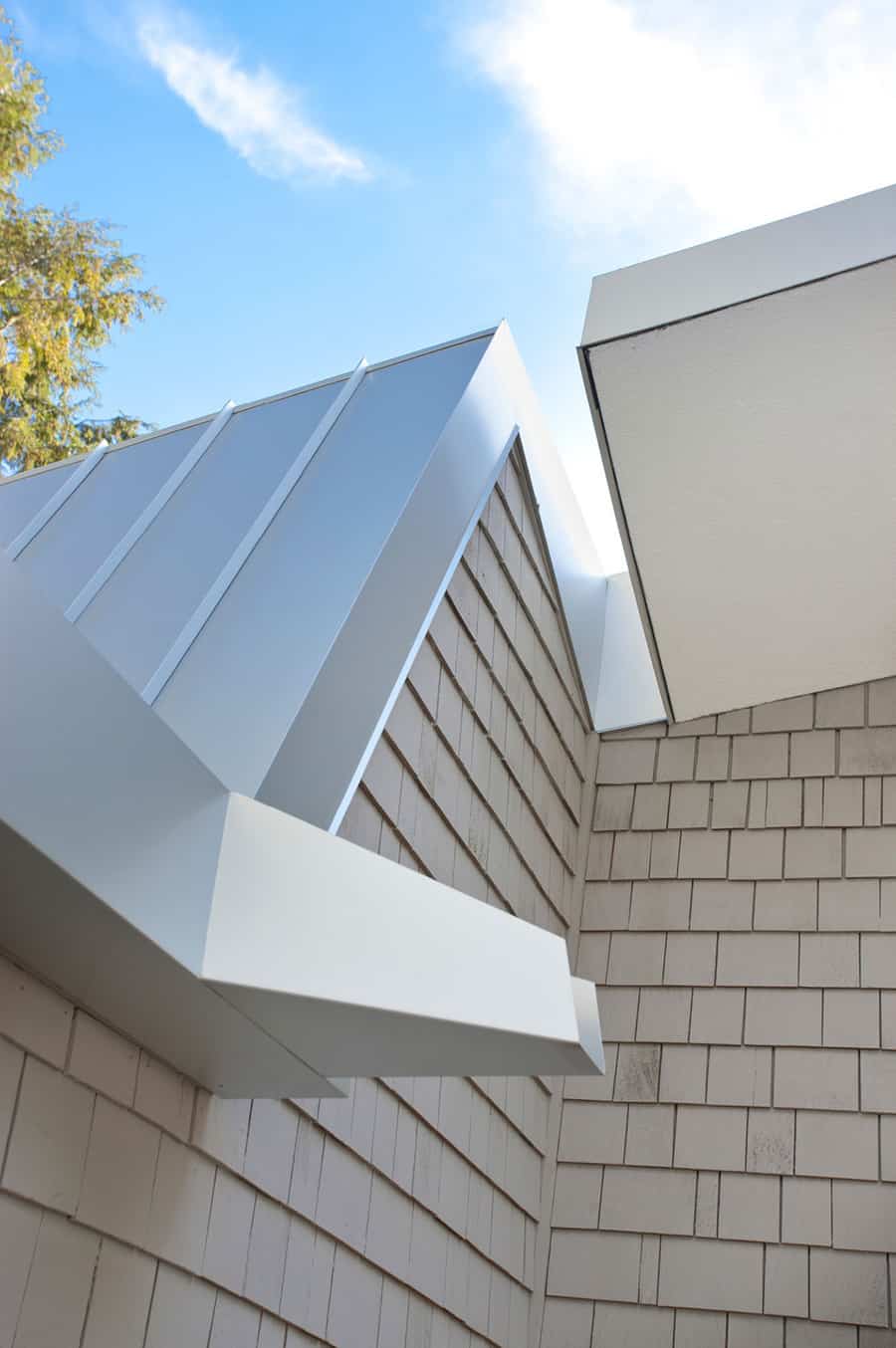 The exterior stairs lead you down to a living area that, though below grade, is as bright and airy as they come! The outdoor stairwell leads you to an outdoor living room and a large sliding glass wall that welcomes you to the den. The exposed brick wall works its way from outside in. The outdoor and indoor furnishings are all in white, creating a seamless transition from outside in. We love the touch of the green rug underfoot, which echoes grass in its color and texture.


The wonderful striped wood stairs lead you up to a glass enclosed upper level and beyond it, a full glass wall that blurs the boundary between indoors and out. The space is warm and rich, with its organic material palette and lush views of nature.