Deck trends are always evolving, especially when the weather is getting warmer. This year deck trends are a little bit simpler yet put together and easy to incorporate at any time. The following deck trends are taking over the outdoor scenery, while still being charming and chic.
Two-floor decking
The latest trend is having a two-floor deck. This allows you to have a seating area and a play area if needed. The idea is to have two separate areas that mesh together as one. Doing so will allow you to have a beautiful multipurpose space.
Timber flooring
Timber flooring will remain to be a top contender when it comes to deck flooring. It is aesthetically pleasing to the eye while being versatile. The lightness of the timber is excellent for bringing that "summery" feel.
Firepits
Over the years there has been an astonishing demand for firepits in the outdoor space. Seems the craze will continue this year again. Consider having a custom firepit or a small place that brightens the space and gives it the cozy touch only a fireplace could have.
Cozy retreats
Time to create a vacation on your deck. The key is using cozy pieces that feel summery yet has that retreat type of feel. Add a few throw pillows, a blanket, and even cozy seating to allow your deck space to transport you to another magical space.
Strip Lighting
If you have stairs strip lighting is the way to go. They are extremely popular, especially in the outdoor area. Additionally, it's the perfect hint of lower lighting that works well with any other lighting that you may already use. Pair it with overhead lighting or chandeliers for that rounded look.
Elaborate Outdoor Kitchens
Outdoor kitchens are getting a big makeover this year. The more elaborate they are, the better. Consider adding a grill or a bar or even both together for that extensive appeal, they are now starting to have. More and more homeowners are interested in bringing their indoor décor outdoors, for a cohesive well-rounded appeal.
Screening
Screen doors have come a long way, so if you want to enclose your deck, adding a screen door could be exactly what you need. Have fun with your screening doors to make an almost invisible shield between your indoor and outdoor area.
Contrasting Furniture
Many homeowners are now getting the hint that contrasting hues are all the rage, especially this year. Use furniture in contrasting hues that reflect from one another, yet work well together. Consider shades that do not clash, but have a slight difference when laid together.
Rustic dinner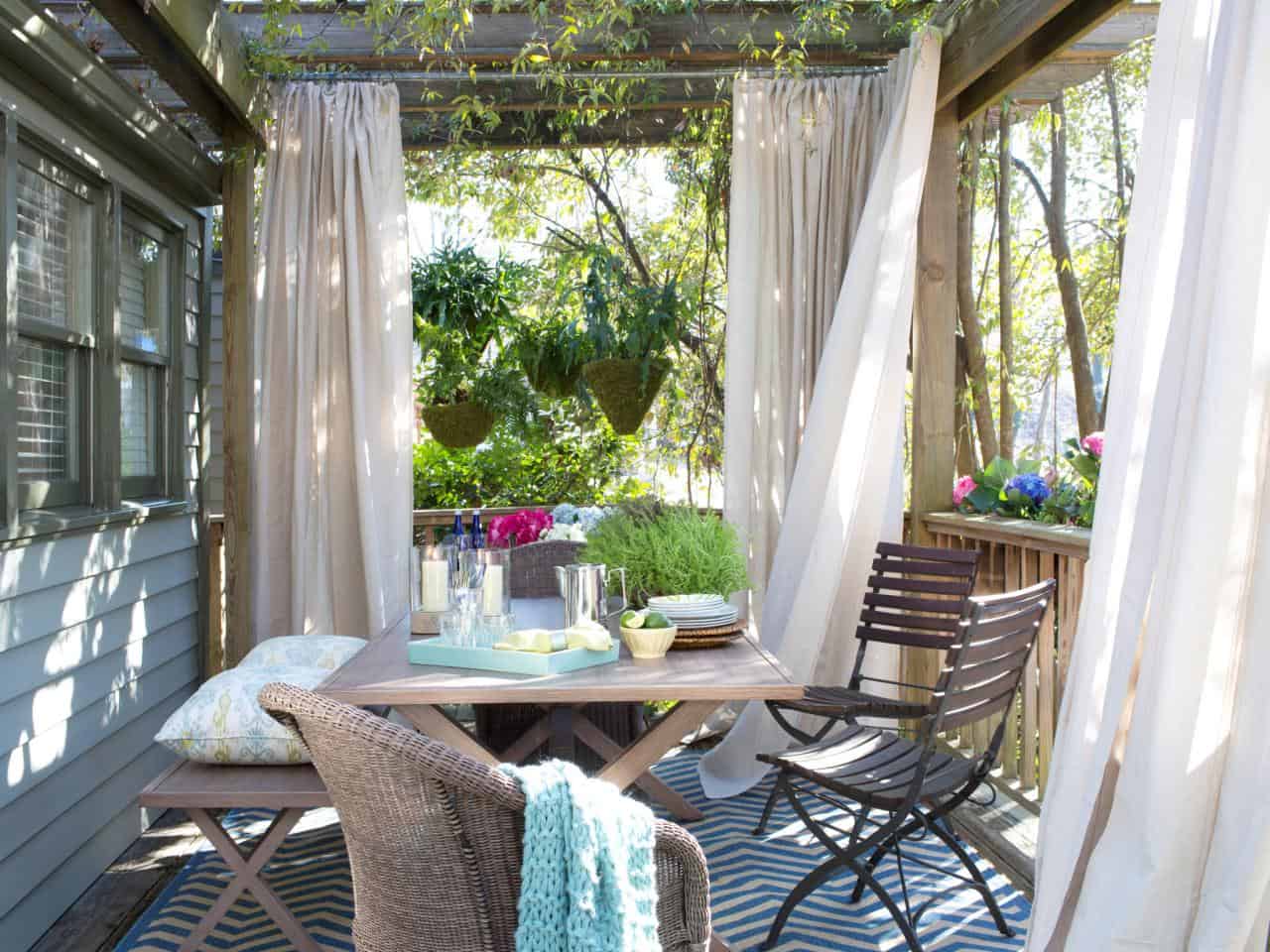 We love a touch of rustic and that is exactly what is on trend this year. However, this time the idea is to have a rustic table instead. A classic farmhouse table will make a world of a difference on the warmth and coziness of your décor.
Pastel hues
When it comes to the colors used in your deck area pastels is the way to go. Pastel hues are super on trend and they are perfect as an additional touch. Keep it in the same color family, but allow the space to feel as authentic to you as possible.
Which of these is your personal favorite? Please let us know your thoughts in the comments below.