Storystore Flex Shelf Bookshelf
I (heart) Books! Is that what you read in the photo above? This Storystore Flex Shelf Bookshelf is a flexible system that lets you create your own message. How personal can you get? Or just arrange boxes in a pleasing pattern – the blank wall is your palette. Designed and built in Russia, these shelves can grace the walls on any room in the house: bedroom, living room, office. You could even use them in the kitchen to hold cookbooks! Or you can customize the size and shapes to hold other precious objects. Available in multiple sizes and colors – the options are almost endless. Just connect the hinged segments and voila – you've designed your own bookshelf!

I (heart) you


You & Me


Match the color to your furniture!


Design a cityscape.


Or a tree!


You're limited only by your imagination!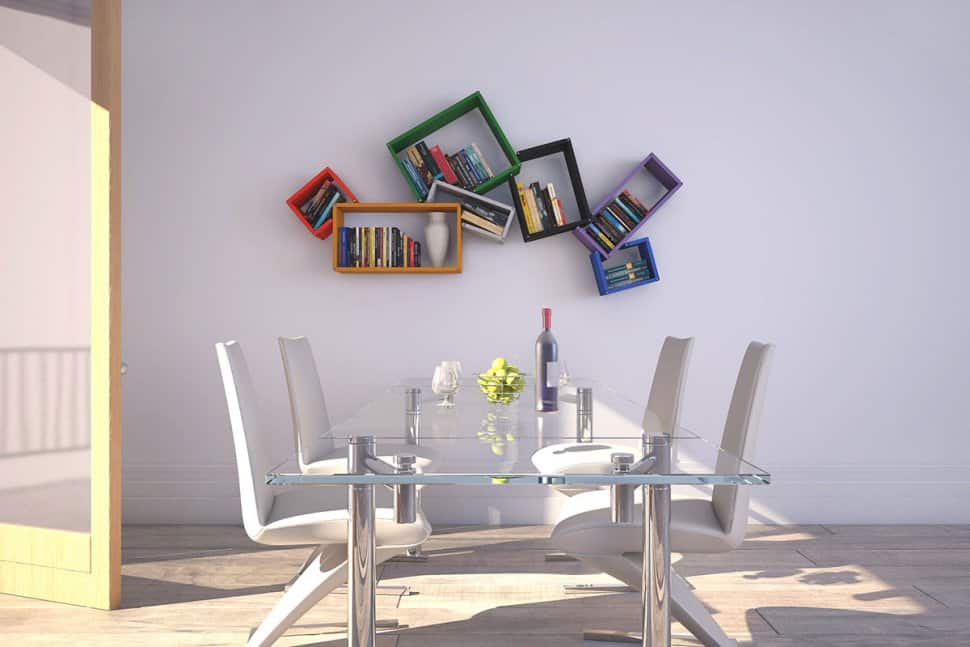 More information: Storystore