Formwerkz Architects designed this totally cool, totally unusual home with some features that are totally fitting of this sultry Singapore setting. Known for their smooth take on outdoor living house plans, the architects disappoint – the aptly dubbed Courtyard House boasts an alfresco main floor and an upper floor lined with glass and terraces, for outdoor living and entertaining at every level. And adding an element of surprise, this spiral staircase house boasts this amazing sculptural element at its center, as much for function as for wow appeal. Have a look and judge for yourself!


The towering concrete walls serve as a contemporary facade while creating strong separation between public and private property. This monolithic exterior is surrounded by landscaped gardens at ground level, and a balcony overhead.


Behind this shield of an exterior lies an alfresco paradise, where privacy and luxury go hand in hand. A pool is flanked by two concrete volumes, featuring an open lower level and terraced uppers, inviting the outdoors in, and indoor living out.


The concrete enclosure is dotted with small circular perforations that break up the massive walls, promote airflow, and allow small pinholes of light and glimpses of the garden. Spilling in from the patio, the travertine floors flood the entire main level in a uniform plane, maintaining continuity with the atrium.


Adding another element of nature to the home, the upper floor is concealed behind wood shutters that lets light through, and topped with rustic wood shingles.


The open floor plan and plenty of glass lends a seamless transition between indoors and outdoors.


Overhead, when you want privacy, the wood shutters close you in and block the outside world out.


When the weather or the mood strikes, simply slide the shutters open and let the sun shine in!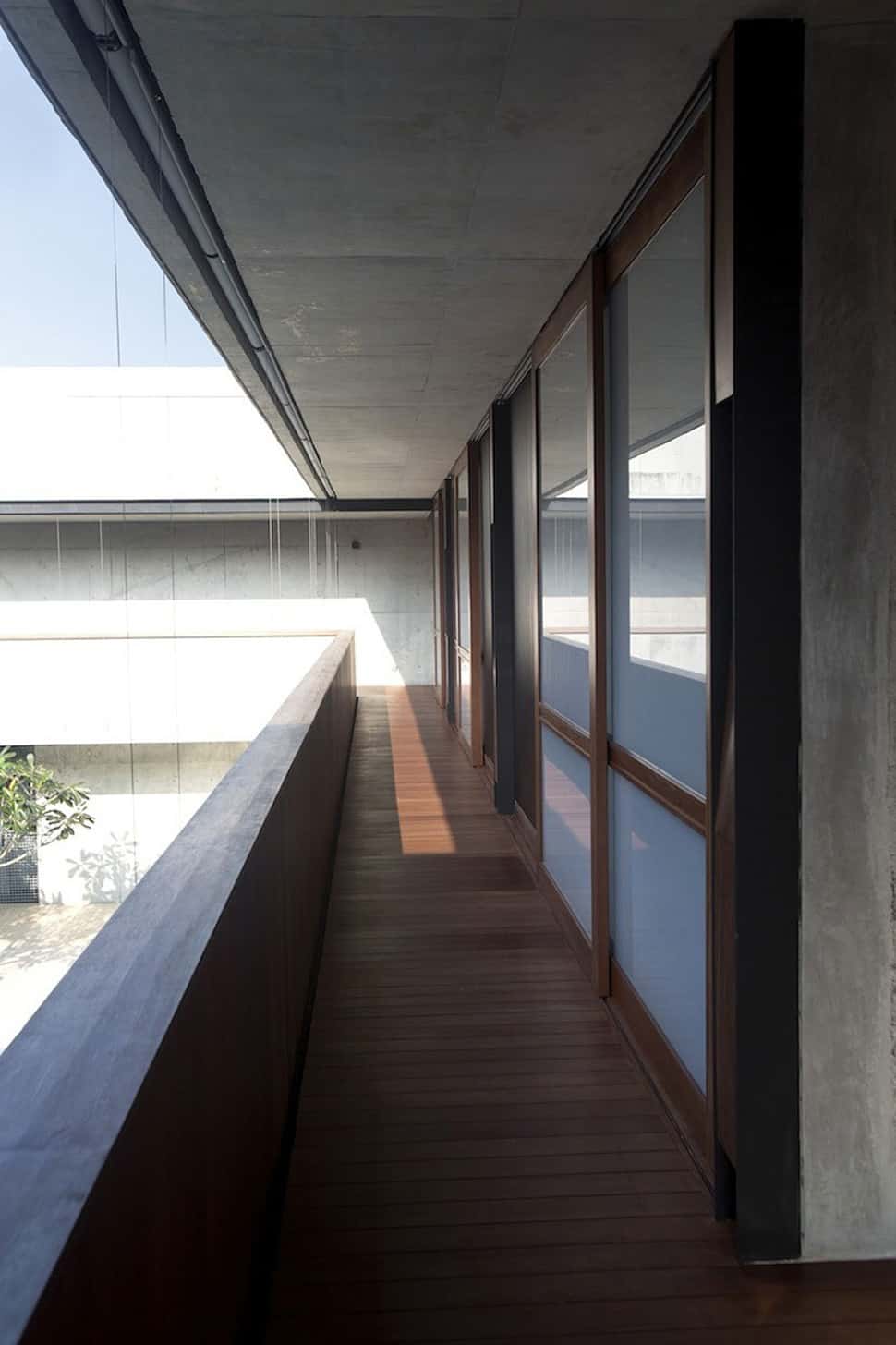 Beyond the balconies, floor to ceiling, wall to wall glazing gives the house a light, airy look and feel.


Gardens and greenery are always within easy reach.


The sliding glass offer a sneak peek at the hidden gem – an interior that puts privacy on a pedestal and modern living at an even keel with the great outdoors.


Formwerkz Architects
photo credit: Albert Lim